Art to connect your little ones with nature. That is beautiful, educational & fun, inspired by Australia's unique wildlife.
"Absolutely gorgeous prints, I loved them so much I came back for several more for my baby's nursery"
-Eliza-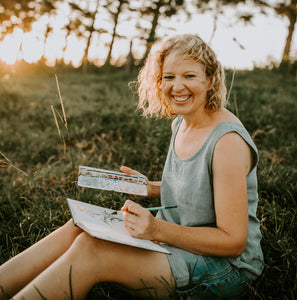 Meet the artist
Hey, I'm Shantele, I live in northern NSW on a farm with my husband and two littlies
I am a self taught illustrator and started painting again when my son Archie was born premature & in hospital as a way to get through a difficult start to becoming a mum.
This reignited my love of painting. I created my Australian animal alphabet poster for his nursery because I wanted something that celebrated my love of Australian animals & to teach him about them. 
Since then i haven't stopped adding to the collection.  
Read more