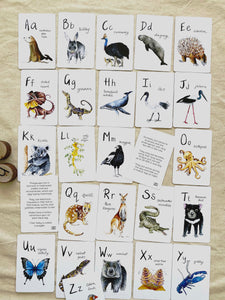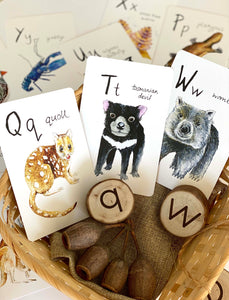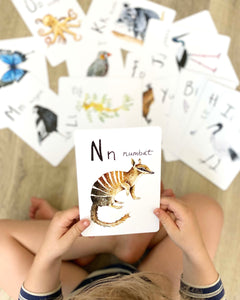 Brilliant gift
As my nieces are now having their own babies I was trying to find fun, interesting, original gifts for their babies. I stumbled across these cards at a market and am now hooked. They are not only educations. They are beautifully designed and share the wonders of the Australian wildlife. A perfect gift for any baby.
Just beyond amazing
These are for my little boy for Christmas & they are absolutely fabulous! So much detail in the paintings & the info on the back is just enough! He's going to love matching these up with his A-Z print from Shantele :)
Love love love
I absolutely love Shantele's Australian animal flash cards and so do my children. We have been sitting together learning and enjoying her amazing paintings. I have quite the collection in my home of her other pieces. Thankyou so much Shantele for sharing your beautiful work xxx
Alphabet cards
Love them so much. They are incredible. I can't wait to show my nephews and neices
AMAZING!! love love loooove
I bought these for my neice and nephew and they absolutley love them!! The quality and designs are amazing. Would 100000% recommend :) Thank you!!